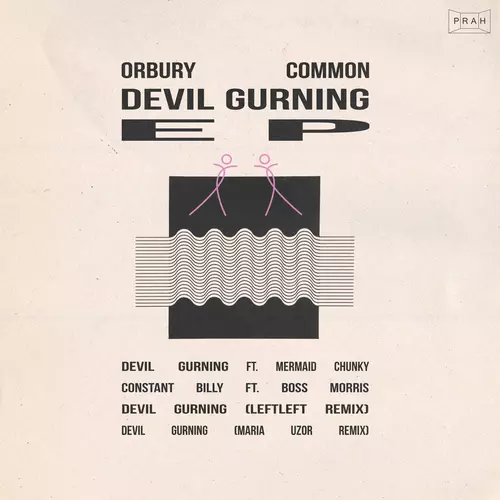 Devil Gurning
Available Formats
Tracks
Price
Buy
7" Vinyl EP
2 tracks

£

25.00

Download EP (

WAV

)
4 tracks

£

3.96

Download EP (

MP3

)
4 tracks

£

3.96
Description
Orbury Common - Devil Gurning
ORBURY COMMON, the Bristol / Stroud cosmic bucolic electronica duo release a four-track Devil Gurning EP.
The EP includes "Constant Billy" which features Boss Morris (the all-female, progressive morris dancing group from Stroud who recently appeared at The Brits with Wet Leg).
"This is our interpretation of a traditional morris dancing tune… Last year we invited Boss Morris to perform at the launch of our 'Traditional Dance' EP. We took a tune that they usually dance to and electrocuted it for our own malicious means, and delighted as they frolicked around our floating stone maypole!" - Orbury Common on "Constant Billy"
ORBURY COMMON is more than Bristol and Stroud-based musicians Josh Day-Jones and Emlyn Bainbridge. It's a place rooted in their collective imagination, a warped parallel to our own world, with its own strange cultures, customs, landscapes and landmarks.
Released last year on PRAH Recordings, The Traditional Dance of Orbury Common was the most thorough navigation of their created world yet. It explored not just the environment but its main residents the orbs, who, in keeping with the haunting nature of the music, are described as half-physical, floating manifestations of lost, fragmented memories.
Many songs start with manipulated samples, often folkloric, historic or otherworldly in their origin, with others put together initially across a collection of synths, samplers, drum machines and guitars.
"There are themes and sonics that consistently run through our music such as the idea of a nostalgia for a past that we haven't experienced; a blending of electronic and organic, countryside sounds and influences; and an emphasis on trying to encapsulate and channel the prevailing atmosphere of the otherworldly place that is Orbury Common" the group say, and in times of turbulence that portal for respite and escape has never felt more important.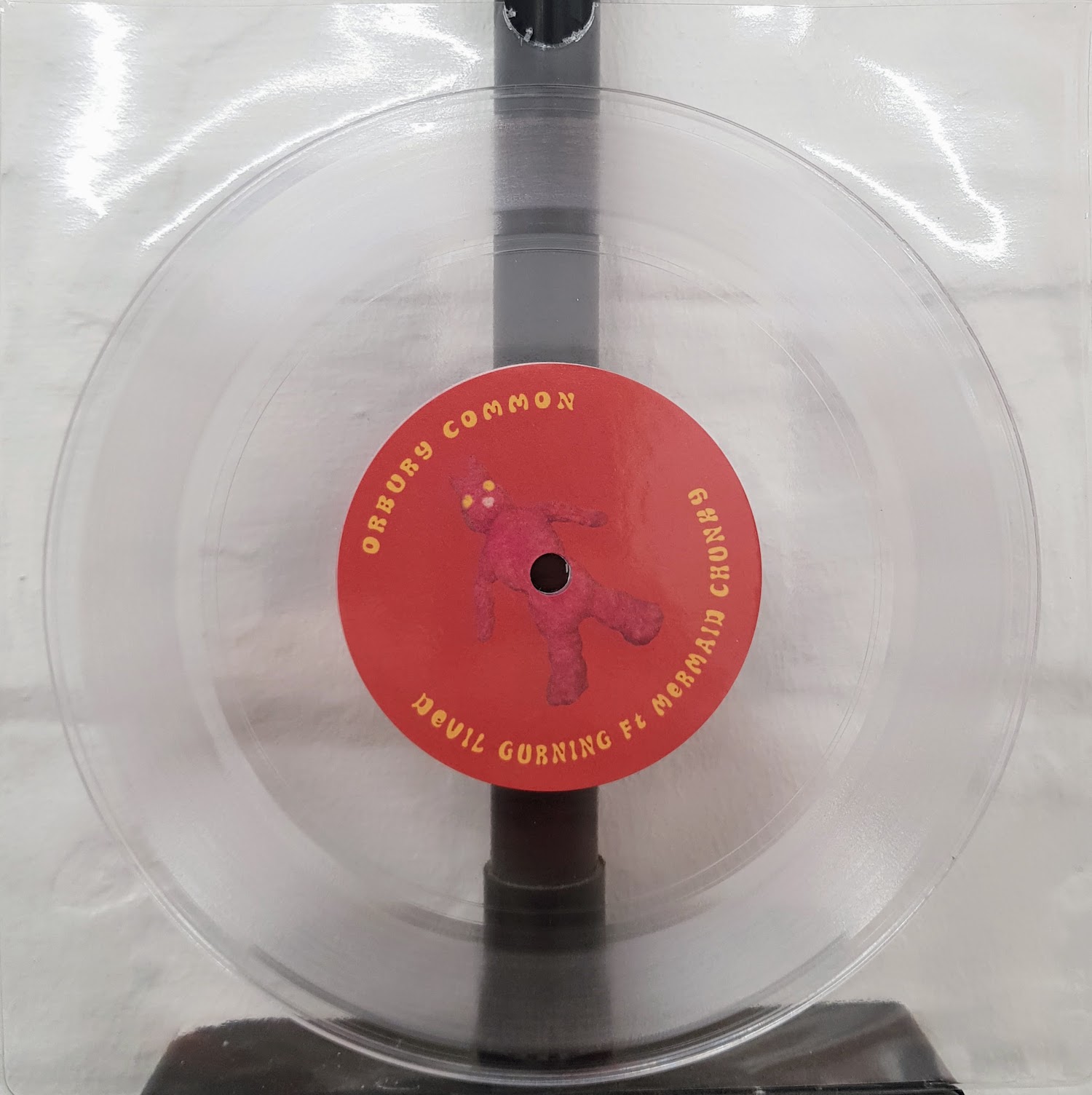 Tracklisting
7" Vinyl EP (PRAH049DS5-L)
Devil Gurning

Constant Billy
Download EP (PRAH049DS5)
Devil Gurning

Constant Billy

Devil Gurning (LeftLeft Remix)

Devil Gurning (Maria Uzor Remix)